GLJT Nick Tic Trip Page 2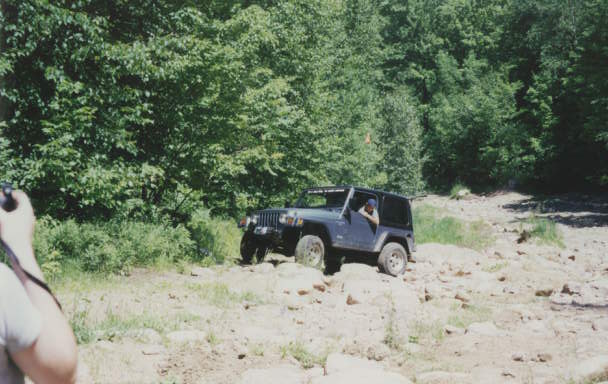 And yet another picture of Ken in the rockgarden, with Landstrider getting in the way of the picture (joking haha). I was impressed at how well Ken and his unlifted (at the time) TJ did in the rockgarden. The TJs flex pretty well.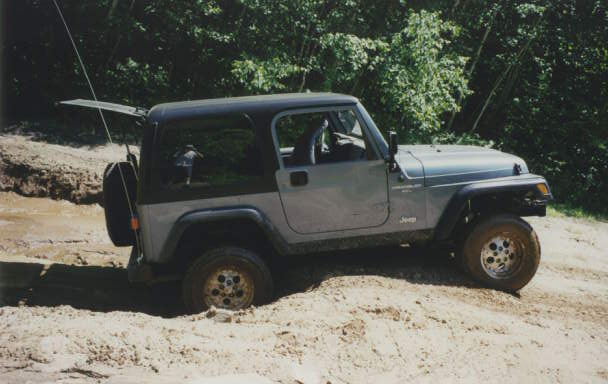 I was tempted to take the same "bump" but decided against it. The mud under Ken's rear wheels is really slick, and resulted in taking out the tow ropes.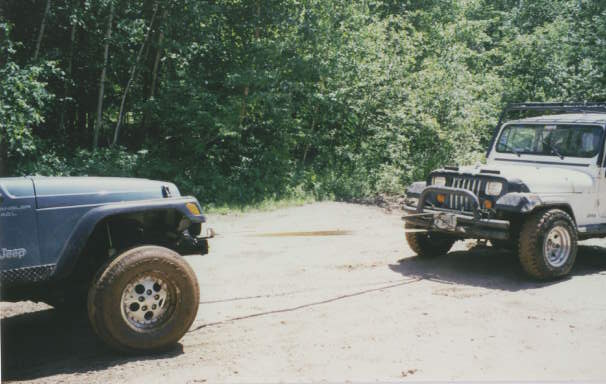 Bob, being a good sumeritan by "unstucking" a fellow jeeper.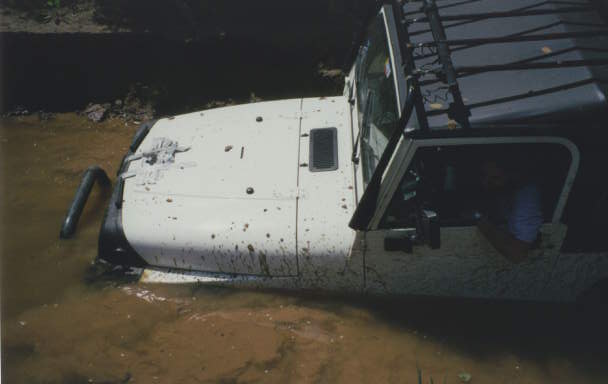 "Hey Bob I told you Jeep's don't float!"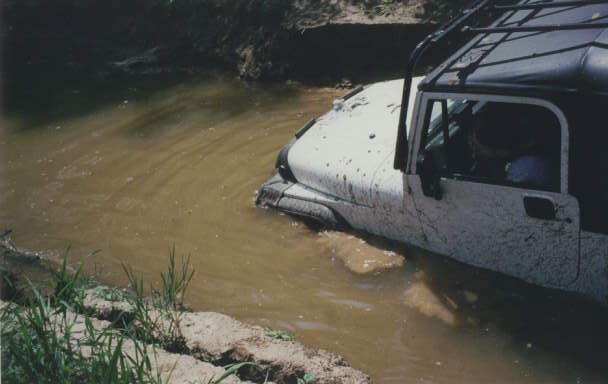 If at first you don't succeed, try and try again. In a period of 10 minutes Bob got stuck 3 times. After this pic was taken Bob got stuck one more time, and 4 jeeps couldn't pull him out foward, so we had to tug him from behind, with 3 jeeps.
Goto Page 3 of the write up