GLJT NICOLET NATIONAL FOREST 4x4 TRIP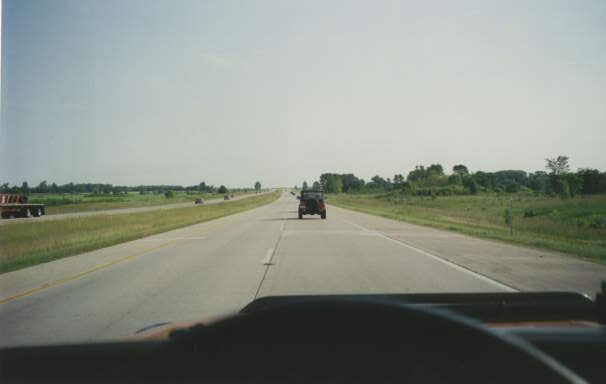 We started out the day meeting at a Citgo just north of Milwaukee. I was third in a caravan of five, and this pic is of Landstrider and her TJ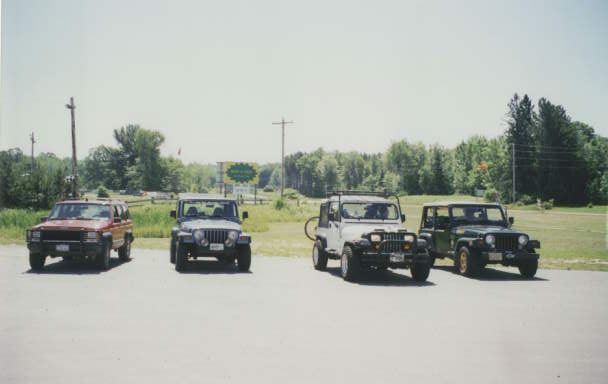 This is a picture of (from left to right) Me (Kiel Smith aka BigDawg), Ken Boyzch (aka Cool Man K), Bob (aka Kommando bunny), and Bruce (aka Mudusty) at a gas station fuelin' up for the pipeline trail.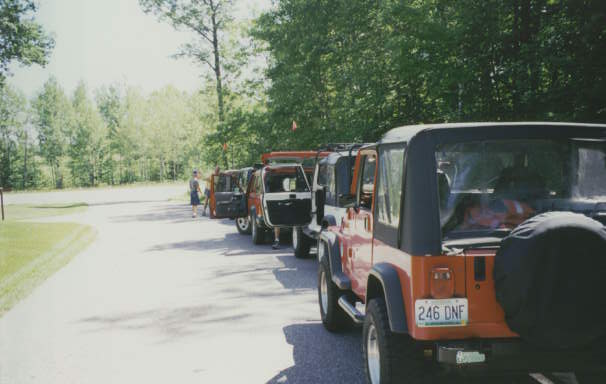 Our little meeting at the ranger station before we hit the trails. Here we aired down, disconnected sway bars, and such.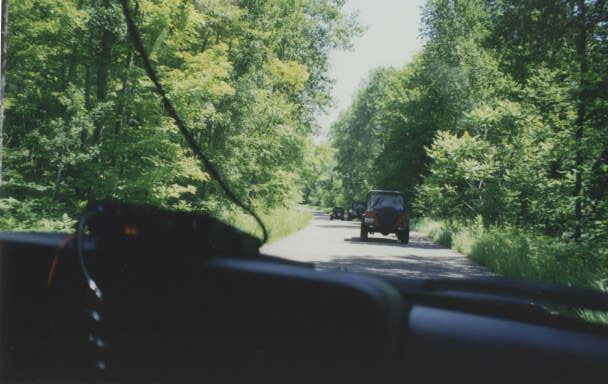 We're off! We drove along this dirt road for quite a while before we hit the pipeline trail, and the dust was just incredible, it got everywhere even on my teeth!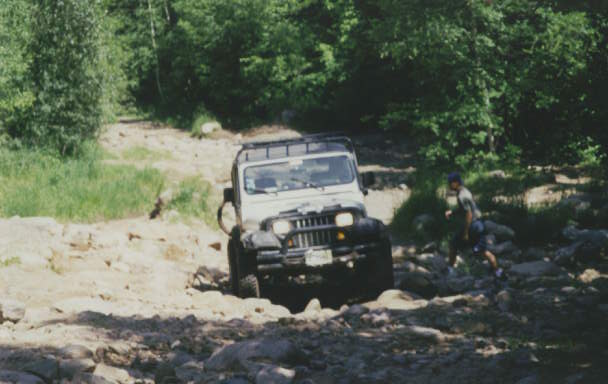 This is Bob (Kommandobunny) navigating the rock garden at the beginning of the trial. I wound up having to take the bypass with my stock XJ :-( It would have been easier going down, I think.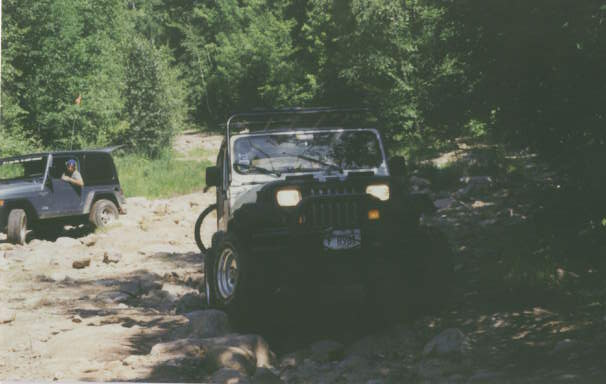 Another shot of Bob, with Ken (Cool Man K) in the back ground. Right now I am above them in my XJ after just finishing the bypass, which was pretty tough as well.
Goto Page 2 of the write up.