JEEPLand Pics
Here are the pics that I have recieved so far. If you wish to put your Jeep pictures up here, then send me an e-mail with your picture, and some text descibing it.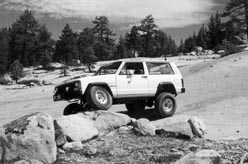 Here's a Cherokee with a 4.5 inch lift. Nice articulation!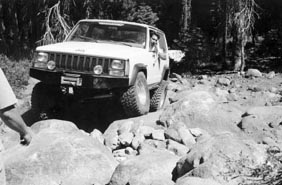 Same XJ doin' some rock crawlin' !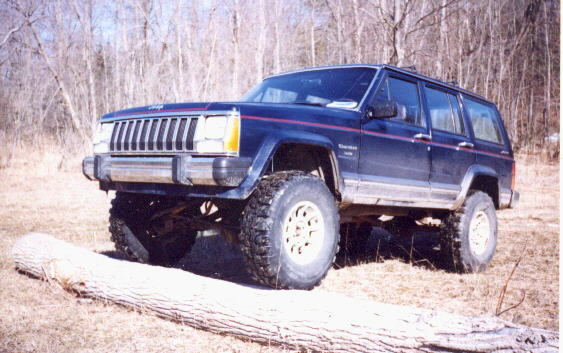 this is a 87 xj 4.0 L auto . det. soft lockers in both ends , 6" lift part rubicon part personal fabrication . 32-10.50-15 super swampers . with 137000 miles it still runs like a new one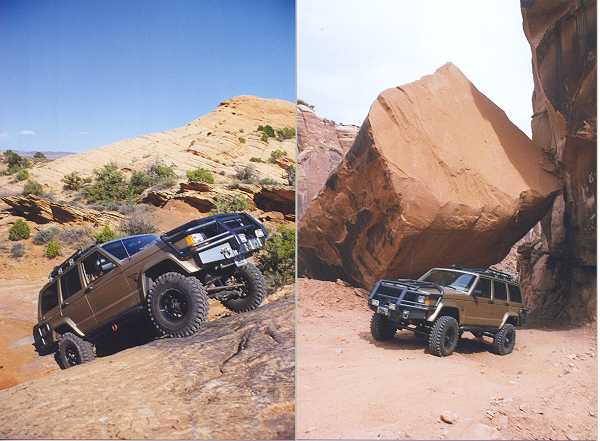 Nice XJ sent to me by a guy named Dan Starc, keep it up Dan!